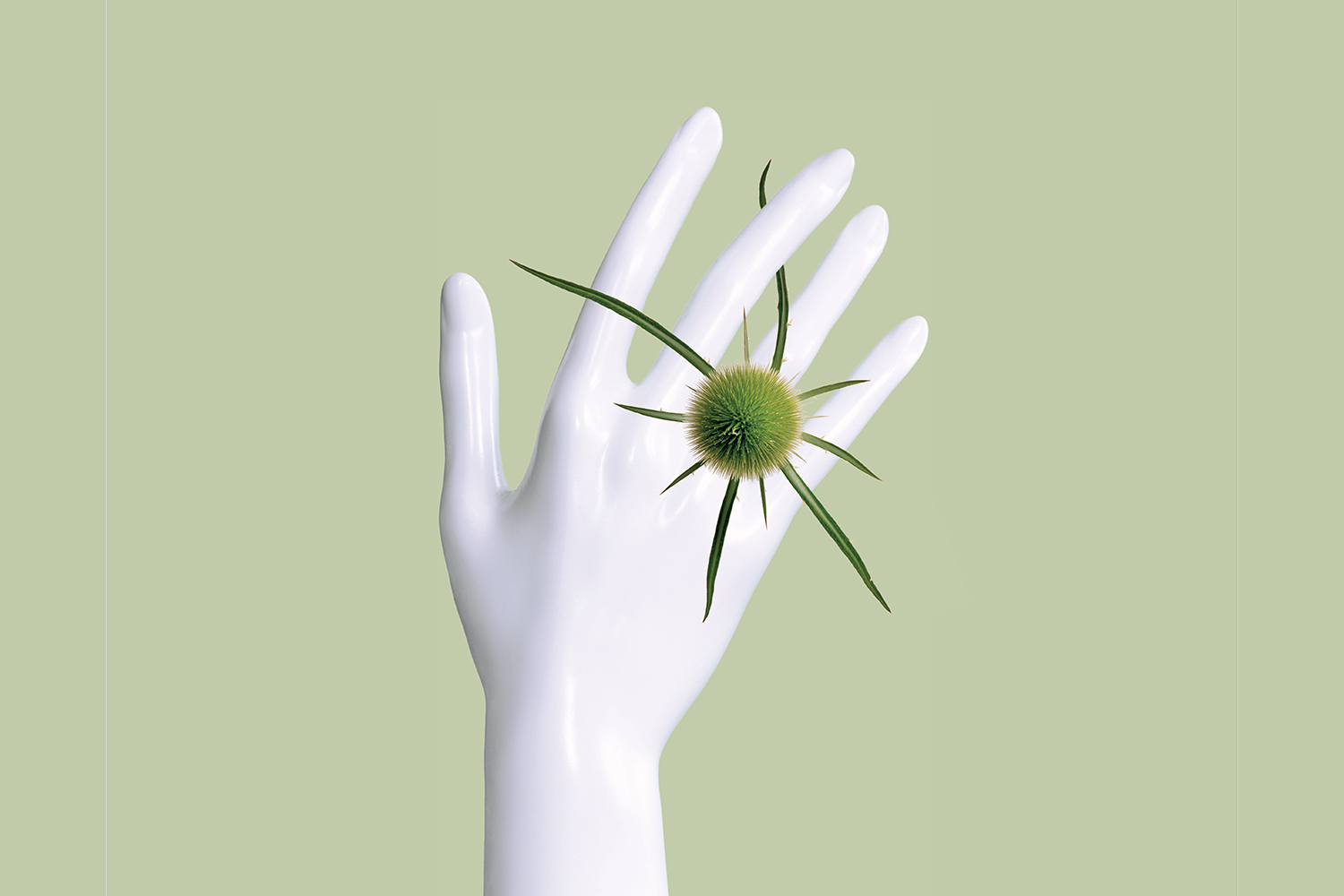 WIENER SCHMUCKTAGE 2018
Internationales Festival für zeitgenössischen Schmuck
6. – 11. November 2018
Rund 160 österreichische und internationale SchmuckmacherInnen präsentierten 2017 ihre aktuellen Schmuckstücke in Einzel- und Gruppenausstellungen. Damit wurden alle Erwartungen gesprengt. Die Plattform WIENER SCHMUCKTAGE ist nach nur drei Jahren zu einem internationalen Festival für zeitgenössischen Schmuck in Wien avanciert. Auch für 2018 ist eine ähnliche Zahl an teilnehmenden Schmuckschaffenden zu erwarten.
Die WIENER SCHMUCKTAGE intensivieren die Auseinandersetzung mit zeitgenössischer Schmuckproduktion und wecken die Lust, Schmuck zu tragen. Das eigens dafür entwickelte Veranstaltungskonzept sensibilisiert auf lustvolle Weise den Intellekt, die Haptik, die Emotion und die Sinnlichkeit gleichermaßen.
SCHMUCK.FÜHLEN  SCHMUCK.MACHEN  SCHMUCK.SCHMECKEN
Im Rahmen von kuratierten Einzel- und Gruppenausstellungen, Workshops, Motto-Frühstücks mit SchmuckmacherInnen und geführten Thementouren durch Ateliers, Galerien, Geschäfte sowie in Schausammlungen von Museen wird zeitgenössisches Schmuckschaffen zum einzigartigen Erlebnis.
2018 spannt sich der Bogen von innovativem AutorInnenschmuck über Upcycling- und Recycling-Designs, Papier-, Corian®-, Porzellan- und Hornschmuck bis hin zu Skulptur, Video und Performance sowie Präsentationen von aktuellen Schmuckkollektionen in traditionellen Gold- und Silberschmiedetechniken.
Die SCHMUCK.NACHT findet am Mittwoch, den 7. November 2018 statt.
SCHMUCK.DISKURSIV
Die 2017 initiierte Programmschiene SCHMUCK.DISKURSIV wird fortgesetzt. Ziel ist es, in Vorträgen, Gesprächen, Diskussionen, Performances, Film- und Videoführungen sowie Lesungen mit Fokus auf Schmuck ein Bewusstsein zu schaffen und eine Diskussion in Gang zu setzen, was Schmuck sein kann und wie das Tragen von Schmuck uns im Alltag begleitet.
Die diesjährige Vortragsreihe SCHMUCK.DISKURSIV im MAK FORUM am Sonntag, den 11. November 2018 (Uhrzeit wird bekannt gegeben), thematisiert die zeitgenössische Schmuckgestaltung und Schmuckästhetik sowie den innovativen Umgang mit neuen Materialien und Technologien. SchmuckmacherInnen und SchmuckexpertInnen haben die einmalige Gelegenheit, ihre Erfahrungen und ihr Wissen über Schmuck auszutauschen und zu vertiefen.
WIENER SCHMUCKTAGE laden auch 2018 wieder SchmuckkünstlerInnen zur Teilnahme am Open Call ein. Seit 2016 bietet die internationale Ausschreibung zehn Schmuckschaffenden, die von einer Jury ausgewählt werden, die Möglichkeit, sich dem Publikum vorzustellen. Bereits zum dritten Mal in Folge werden die ausgewählten Schmuckstücke im Rahmen des AUFTAKTs in Kooperation mit dem MAK – Österreichisches Museum für angewandte Kunst / Gegenwartskunst präsentiert.
Die zehn ausgewählten Schmuckstücke werden für die Dauer der WIENER SCHMUCKTAGE 2018 in der MAK-Säulenhalle zu sehen sein.
Heuer findet zum ersten Mal eine Kooperation mit FAB ATELIER, die mit dem Fab Atelier Jewellery Award junge, talentierte SchmuckdesignerInnen beim Aufbau ihrer Schmuckmarke unterstützt. Der/die GewinnnerIn wird im Rahmen des AUFTAKTs im bekanntgegeben. Die Entwicklung, Produktion und Vermarktung einer kommerziell erfolgreichen Kollektion entspricht einem Wert von 5.000 Euro.
Verantwortlich für die Programmkonzeption der WIENER SCHMUCKTAGE sind Veronika Schwarzinger und Christina Werner.
WIENER SCHMUCKTAGE 2018
International Festival for Contemporary Jewellery
6 – 11 November 2018
About 160 Austrian and international jewellery maker presented their current jewellery pieces in solo and group exhibitions in 2017. This exceeded all expectations. The platform WIENER SCHMUCKTAGE advanced in only three years to an international festival for contemporary jewellery in Vienna. Also 2018, we can expect a similar number of participating jewellery makers.
The WIENER SCHMUCKTAGE intensifies the engagement with contemporary jewellery production and awakens the desire to wear jewellery. The specially developed event concept sensitizes in a pleasurable way the intellect, the feel, the emotion and the sensuality equally.
SCHMUCK.FÜHLEN  SCHMUCK.MACHEN  SCHMUCK.SCHMECKEN
In the framework of curated solo and group exhibitions, workshops themed breakfasts with jewellery makers and guided themed tours through studios, galleries, jeweller's shops as well as in museum collections contemporary jewellery making becomes a unique experience.
In 2018, the presentations will span from innovative author jewellery, upcycling and recycling designs to paper, Corian®, porcelain and horn made jewellery. Moreover, the festival will show sculpture, video and performance, as well as presentations of current jewellery collection from traditional gold– and silversmith's techniques.
The SCHMUCK.NACHT will take place on Wednesday, 7 November 2018.
SCHMUCK.DISKURSIV
The talk's programme, initiated in 2017, will be continued this year. With discussions, lectures, performances, film and video screenings and readings we aim to create awareness and to start a discussion on what jewellery can be and how wearing jewellery accompanies us in our everyday lives.
This year's lecture series SCHMUCK.DISKURSIV in the MAK FORUM on Sunday, 11 November 2018 discusses the innovative approach of new materials and technologies. The programme will offer enthusiasts and experts alike a unique opportunity to deepen their knowledge and experience of jewellery.
The WIENER SCHMUCKTAGE invites jewellery artists to participate in the Open Call 2018. Since 2016, the international open call offers ten jewellery artists, who are selected by a jury of experts, the possibility to introduce themselves to the public. For already the third year in a row, there will be selected jewellery pieces presented at the KICK OFF event in cooperation with the MAK – Austrian Museum of Applied Arts / Contemporary Art.
The ten selected jewellery pieces will be shown for the entire duration of the WIENER SCHMUCKTAGE 2018 in the MAK Columned Main Hall.
This year's first cooperation with FAB ATELIER, which supports with the Fab Atelier Jewellery Award young and talented jewellery designers, who are in process of establishing their own jewellery brand. The participant will be announced during the KICK OFF event. The development, production and marketing of a commercially successful collection correspond to a value of 5.000 Euro.
Responsible for the conception of the programme of the WIENER SCHMUCKTAGE are Veronika Schwarzinger and Christina Werner.
Wenn Sie über das Programm der WIENER SCHMUCKTAGE 2018 informiert werden wollen, melden Sie sich hier zum Newsletter an:
Durch Anklicken des Buttons "abonnieren" erkläre ich mich damit einverstanden, dass mir regelmäßig Informationen zum Programm der WIENER SCHMUCKTAGE per E-Mail zugeschickt werden.
If you want to be informed about the program of the WIENER SCHMUCKTAGE 2018, sign up here to the newsletter:
By clicking on the "subscribe" button, I declare my consent to receive regularly information on the program of the WIENER SCHMUCKTAGE by e-mail.